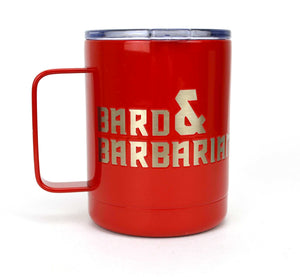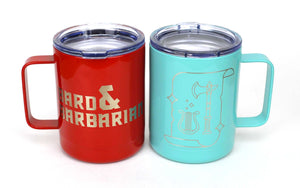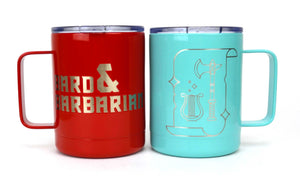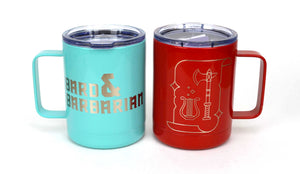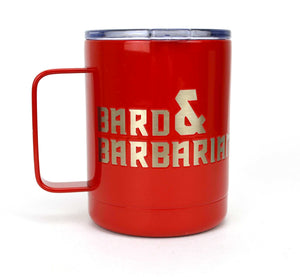 These 10 oz insulated mugs are the perfect way to keep your favorite beverages at the optimal drinking temperature. The stainless steel body is rust and puncture resistant which makes it the perfect companion for hardy adventurers. Each cup is hand painted by the expert artists at The Utensil Company, and features the Bard & Barbarian Scroll. Like the legendary heroes you play, these powder-coated designs will never fade. 
Check out all the fanatic products these artists produce!
www.theutensilcompany.com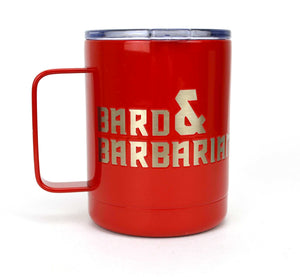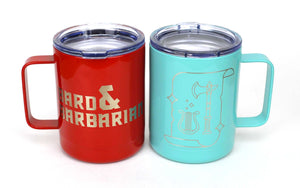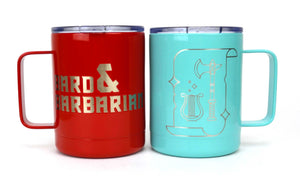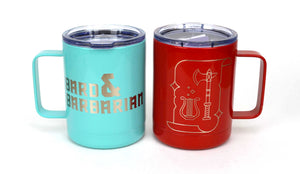 Drink Epicly
I own lots of mugs and tumblers, but only one Tumbler mug! Give yourself Inspiration to face all daily challenges, and prepare to Rage at how perfect this mug is for that glorious morning cup of steaming greatness.