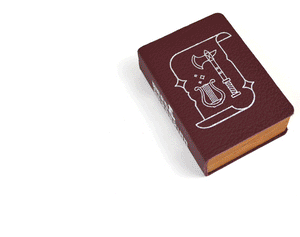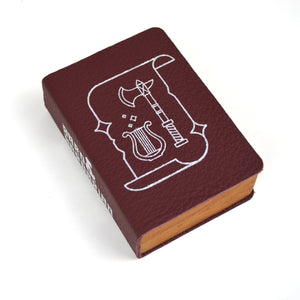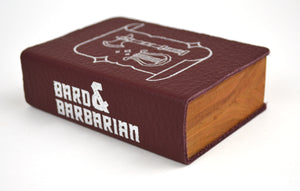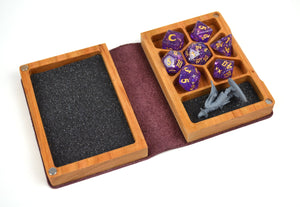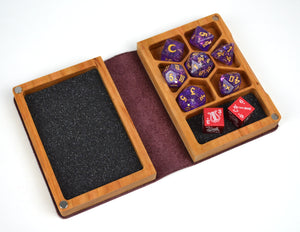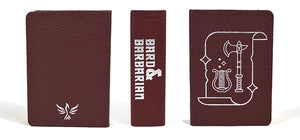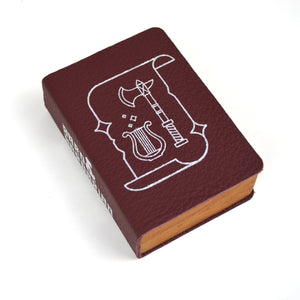 Dice Spellbook by Elderwood Academy- Crimson/Silver
Our friends from Elderwood Academy have created a beautiful leather-bound mini spellbook to hold your most precious set of dice! The crimson leather wraps around the surface, sporting the Bard and Barbarian Scroll on the front, the Bard and Barbarian text logo on the spine, and the Elderwood Academy logo centered on the bottom of the back cover, all in pristine silver foil.
Each box will securely hold a full set of dice as well as additional single dice, a miniature, battle tokens or challenge coins.