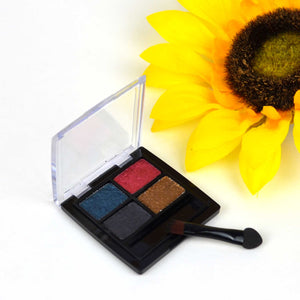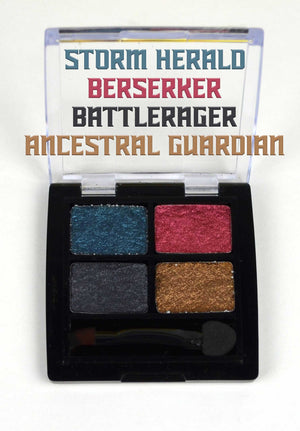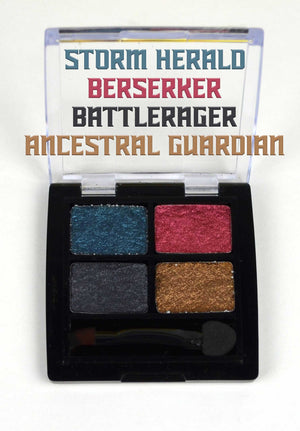 Barbarian Eyeshadow Palette
Getting ready for a night out at your favorite tavern? The Bard and Barbarian Eyeshadow Palettes will have you charming every person in the joint.
These highly pigmented palettes bring a variety of powerful shades that'll empower you in every situation. They've been lovingly handcrafted by our friends at Mermaid Cosmetics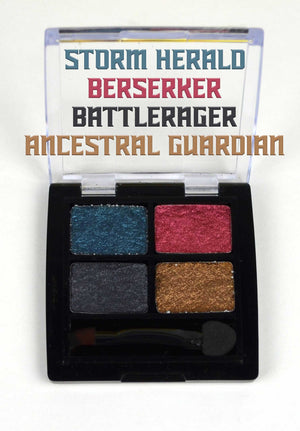 Mesmerizing Palette!
Pictures cannot do these four shadows justice. They were beautiful online, but once I received them, it was so much easier to see the inherent shine and quality they possessed. They are so fun to wear-- and the barbarian in me wants to rage at that beautiful girl I see in the shades in the mirror!