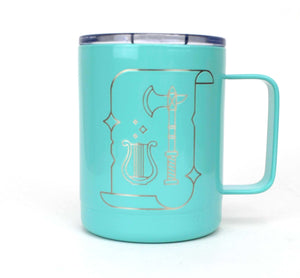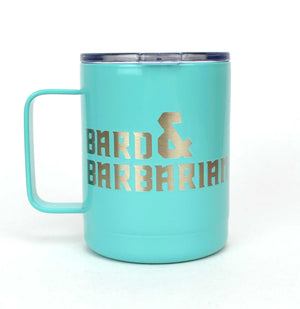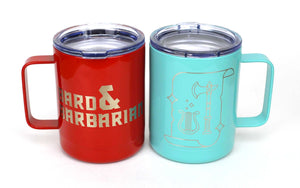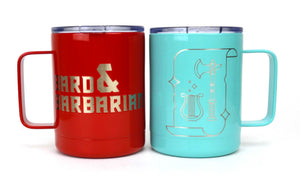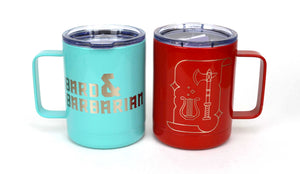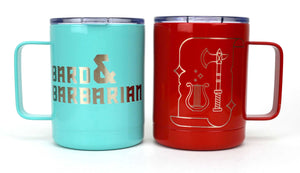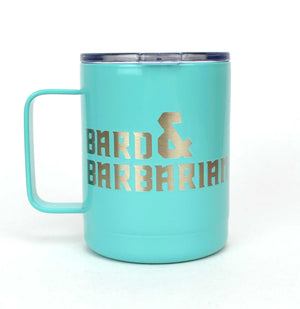 These 10 oz insulated mugs are the perfect way to keep your favorite beverages at the optimal drinking temperature. The stainless steel body is rust and puncture resistant which makes it the perfect companion for hardy adventurers. Each cup is hand painted by the expert artists at The Utensil Company, and features the Bard & Barbarian Scroll. Like the legendary heroes you play, these powder-coated designs will never fade. 
Check out all the fanatic products these artists produce!
www.theutensilcompany.com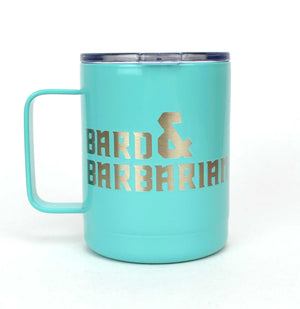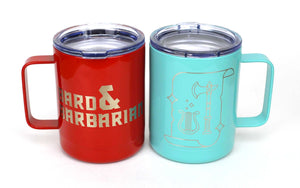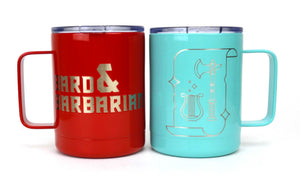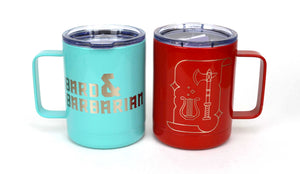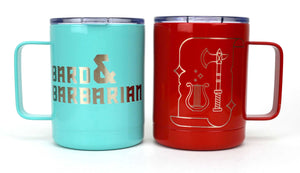 awesome cup
It's solid, comfortable to hold, nice looking and it keeps my tea hot! What more are you looking for?
Functional & fabulous!
The teal color is so sharp, the design is so clean and elegant, and it feels so sturdy in the hands. Kept my coffee warm until the last drop but you'd have no idea if you were holding the mug around its body rather than the handle. Love it!!
My favorite tumbler!
This is the best tumbler ever! Super nice looking.. but more importantly... for the first time in months, I am able to drink my coffee before it gets cold in the morning.. i want it in pink and gold too please.. :)
Warning: order it in pairs to avoid marital problems. :)