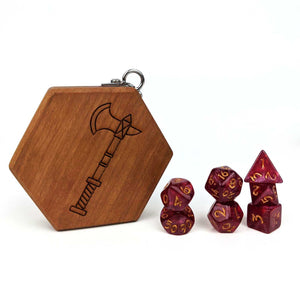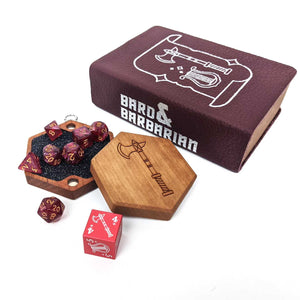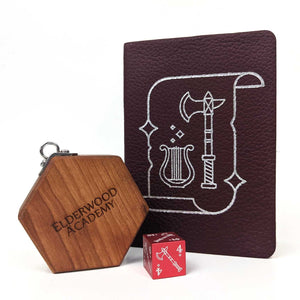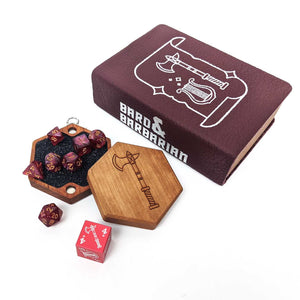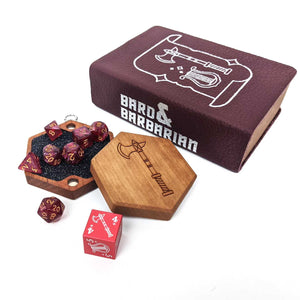 Mini Hex Chest - Barbarian
Measuring only 2.5" across, these Mini Hex Chests made by Elderwood Academy remind you to appreciate the little things. Each beautifully crafted hex chests is made from cherry wood with an open interior and sporting a keychain loop, so you are always ready to game. 
Each order comes with a mini 7-piece polyhedral dice set in shimmer red.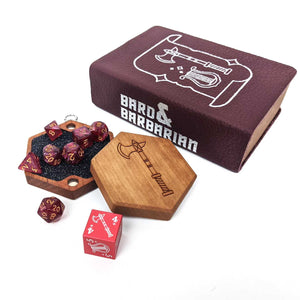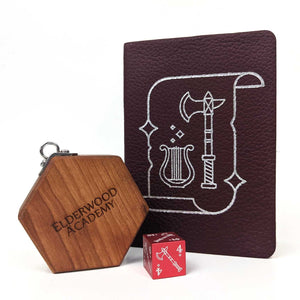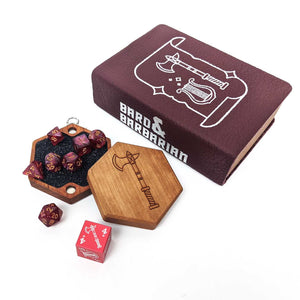 Worth every cent!
Bought this as a fun little dice set and absolutely love it. Quality is top notch, the service was great, and delivery was fast. 10/10 recommend to friends the entire shop haha.