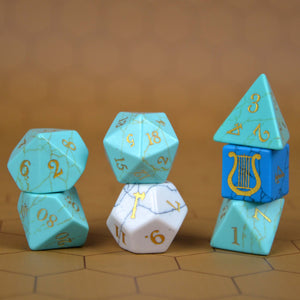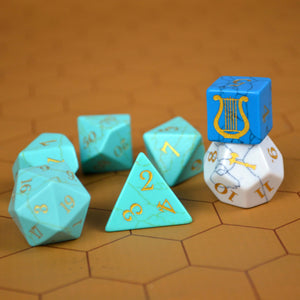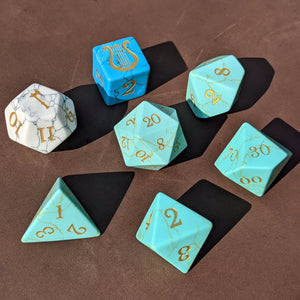 Bardbarian Celestial Stone Dice Set
These mixed turquoise dice sets feature a Blue Turquoise D6 with a lyre on the high face (for your bardic inspiration!) as well as a Howlite D12 with an axe on the high face (for your rage damage!) Add to this a D20, D%, D10, D8, and D4 of Green Turquoise and you have a set of dice worthy of a place among the stars.
Remember: Stone sets can be fragile, so make sure you roll them on something soft!