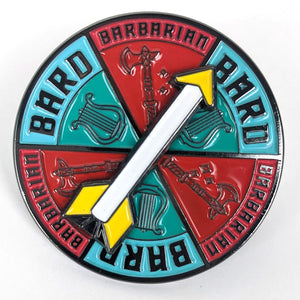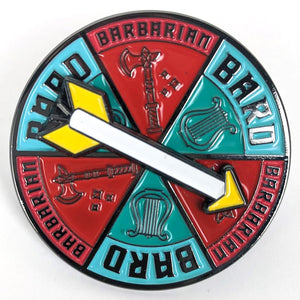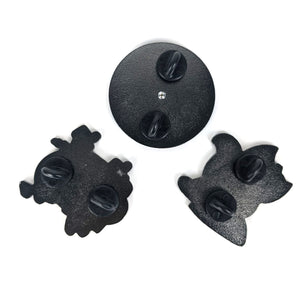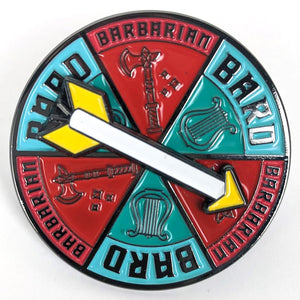 Bard or Barbarian Spinner Pin
Ever wonder if you're more bard or barbarian while going through your day? WONDER NO MORE! Having been faced with this problem many times ourselves, we've concocted this adorable 1.5" spinner pin to help you determine, at a moments notice, which class you're embodying.
Available individually, or as part of the B&B pin set, these dark metal pins have a double pin closure with rubber stoppers.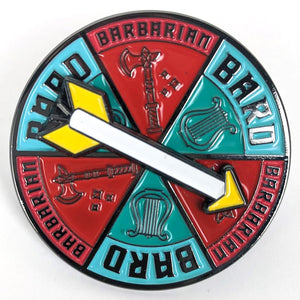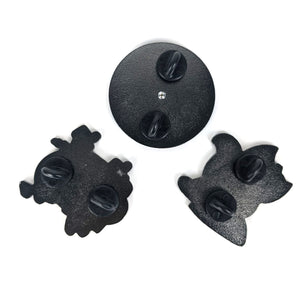 The perfect spinner pin
This pin is absolutely perfect. It looks beautiful in person and spins so smoothly! And a hilariously perfect gift for the bardbarian in our home game.